Advanced Treatment for

Convergence Insufficiency
Binocular Vision Problems (Eye Coordination)
What is Convergence Insufficiency (CI)?
Convergence Insufficiency Study by the National Eye Institute (NIH) Your eyes are designed to work together as a team to produce a single image. To do this, they both must aim and focus on the same point. This process is known as eye teaming.
When you look at an object up close, your eyes must turn in (converge) in order to maintain proper eye teaming. Convergence Insufficiency (CI) is the inability of the eyes to converge comfortably and sustain convergence while focusing on an object up close, such as a book or computer.
Easily Misdiagnosed as an Attention Disorder
A person with Convergence Insufficiency will find it difficult and uncomfortable to concentrate on reading and other up-close activities for extended periods of time. This is often mistaken to be an attention disorder. In addition, children are often unaware that there is something unusual about their vision.
Study Regarding the Relationship between Convergence Insufficiency and ADHD
Symptoms of Convergence Insufficiency
Possible symptoms include
Reading Slowly
Loss of Place when Reading
Difficulty with Concentration
Eye Strain
Headaches
Blurry Vision
Double Vision
A person with Convergence Insufficiency may find it challenging to work up close comfortably (such as when reading, writing or doing schoolwork) comfortably for extended periods of time and quite often they will avoid such activities.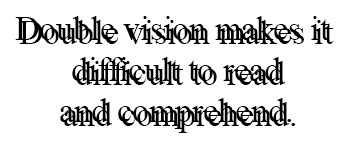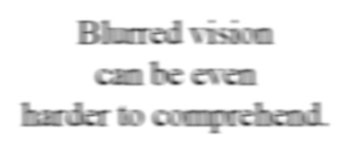 How is it Treated?
The treatment for Convergence Insufficiency is vision therapy. A specifically prescribed program of twice a week in-office therapy combined with at-home activities has proven to be the best approach to train the brain to utilize both eyes together comfortably and efficiently. The goal is to eliminate the sypmtoms our patients experience due to their deficient eye teaming skills, so that they are able to read and perform near point activities comfortably, for extended periods, without fatigue.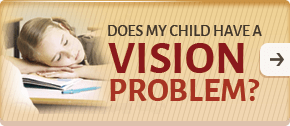 VISION THERAPYSuccess Stories
Las Vegas Vision Therapy
is rated
5

out of

5

based on

6

success stories.
Vision therapy has helped me to focus more. It has helped me see things far away and up close. I can now read better because I'm not skipping words or lines. I am more aware of what my eyes are doing when I focus. I like vision because it's cool and Kareen is really nice.

The reasons that I started vision therapy were to help my eyes become stronger and better. I wanted to improve my handwriting and hopefully not wear glasses when I grew up. During the time I was in vision therapy, I got better grades in writing. My concentration improved. I am happy with vision testing results because I did better each time. My favorite activity was the Dr. Rosner's dots. I really liked Dr. Landerville because she is nice, kind and likes to do fun things.

I really enjoyed my vision therapy. My favorite part was the blocks and the trampoline. I noticed that I accomplished a lot of things like handwriting, not losing my place, and tracking. I liked Dr. Landerville because she is pretty, nice, sweet, kind, encouraging, and smart. Thank you for helping me.

[Vision therapy] helped me see the board at school, it helped me see things at Sunday school, and it helped me with school performance. I had 2 performances, one for Halloween and one for the parents to show them what we know for the semester (for music). I don't get headaches anymore, and I don't get sleepy eyes during class. I don't often skip when I read anymore. My handwriting is better! And I've finished all of my books.

Before I started with Dr. L, I used to lose my place while reading, but now I don't have to use my finger to read. I used to get frustrated and I used to read slowly. Now I like to read and I read faster. Dr. L is nice and fun. I am so happy that she helped me. I love vision therapy.

Dr. Landerville has been an amazing help in trying to fix my eyes. She has helped me to be able to use my left eye in conjunction with my right eye. She has helped me with the reduction of getting headaches with near work. I have gotten a lot better at sports and being able to catch a ball. I no longer avoid sports games. I no longer have motion sickness problems. My handwriting has become a lot better. I have gotten better about falling over things. I have become a lot less clumsy. I am very thankful that Dr. Landerville was able to help me with my eyes and improving my eyes.
Vision Therapy Success Stories...